AK Magik
Recording Artist | Host | Dancer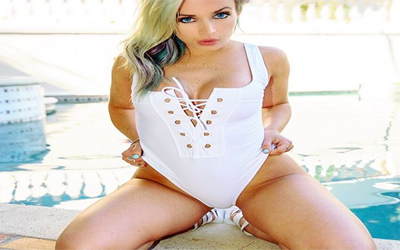 Project Details
Rock Star Entertainment
Recording Artist | Host | Dancer
@akmagik
Project Description
AK Magik exploded on the scene as one of the newest charismatic white female rappers around catching the attention of fans appearing in her first single "Yoga" with her group BOY.
The Southern California trio BOY consisting of AK Magik, Charlie Pearl and GSnaps formed Better Off Young in 2015. After the group's mega viral hit "Yoga," the group has cemented itself as a viable hip-hop force and is breaking stereotypes about female rappers. Better Off Young is currently working on an EP and promoting their brand.
As cool as Charlie and GSnaps are, AK Magik has my heart. She can sing, rap, dance, and looks freakin' awesome doing it! I love how AK and the group aren't afraid to be sexual and express their femininity while having fun. I thoroughly enjoyed AK's twerking in Yoga. It's one of the coolest things I've seen on YouTube and my God she's so sexy! With crazy rap flows, major sex appeal and just being plain fun all around B.O.Y. and AK Magik show why they're just what the rap world needed.