Arianny Celeste
Actress | Model | Influencer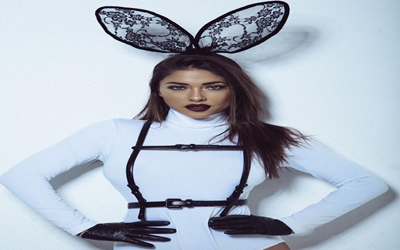 Project Details
Rock Star Entertainment
Actress | Model | Influencer
@AriannyCeleste
Project Description
Arianny Celeste, born Penelope López Márquez is an American ring girl and model. She is best known for being a ring girl for the UFC. She is also a co-host on TV show Overhaulin' and a model featured in magazine Playboy.
Celeste was born on November 12, 1985, in Las Vegas, Nevada. She is of Filipino and Mexican descent. "Arianny" is a nickname she was given as a child. She attended Palo Verde High School and attended college at UNLV where she majored in fitness management and nutrition.
Hosting career
The UFC premiered a new weekly, web-only show called UFC Ultimate Insider on July 29, 2010. Celeste serves as host for the show, with Joe Rogan interviewing various UFC fighters. It also features updates on upcoming matches, PPV's, as well as highlights from previous events. The first episode featured a new photo shoot with Celeste.
Celeste was the co-host of TV series Overhaulin'. She appeared in seven episodes from 2014 to 2015.