Chan Gaines
Recording Artist | Host | Fashion Stylist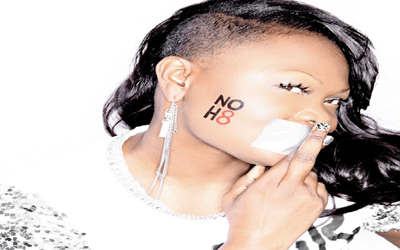 Project Details
Rock Star Entertainment
Recording Artist | Host | Fashion Stylist
Available for Lessons
Book Live Video Consultation!
Project Description
In 2005 hardships for Big Chan former member of Snoop Dogg female rap trio Doggy's Angels,came crashing down on her.Yet her will to survive was strong and she was driven to find solitude. In dire straits,she decided to drive from LA to ATL to stay with family where she could recover and reinvent herself somehow.
During the stay in her family's home she stumbled upon an old sewing machine that was in the attic. After testing the machine out,it only took 3 months for Chan to become addicted to sewing machines,she began to design everything, Chan's new found gift for fashion directed her back to LA where she gave birth to her dream, and Cyndarella Couture was born.
It didn't take long for the hustle to pay off, as her hotness set off buzz in the industry as celebrities, showbiz insiders and even the girl next door started to inquire about Cyndarella Couture. Now the red carpets, fashion shows, photo shoots and music videos didn't just serve as a networking platform, they were now the stages for Chan's art to be displayed on the likes of today's biggest stars!