Darrale Jones
A&R | Music Executive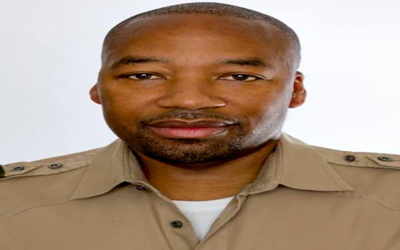 Project Details
Def Jam Recordings
A&R | Music Executive
@DarraleJones
Project Description
Darrale Jones Named Executive Vice President, A&r, Def Jam Recordings
Respected A&R veteran Darrale Jones has been named Executive Vice President, Def Jam Recordings, it was announced today by Barry Weiss, Chairman & CEO, UMG East Coast Label Group and Karen Kwak, Executive Vice President and Head of A&R, Island Def Jam Music Group.
In his new position, Mr. Jones will be charged with overseeing current and new artist projects, in addition to seeking out, discovering and signing new talent to the label. Mr. Jones, who is based in New York, will report directly to Ms. Kwak and work closely alongside Barry Weiss and Steve Bartels, President & COO, Island Def Jam Music Group.
"Darrale brings a wealth of experience in A&R and I look forward to his immediate impact here at Def Jam, said Ms. Kwak. "Artists respect Darrale's knowledge and passion for music and he has an impressive track record of finding the hits. He's the perfect fit to help take Def Jam to the next level."
"I'm extremely excited to join Def Jam, and to be working alongside such well-respected executives as Barry Weiss, Steve Bartels, and Karen Kwak," said Mr. Jones. "I'm honored to join Def Jam at such an exciting time. With Kanye's current ground-breaking release and the stellar roster, Def Jam is clearly the premier destination for innovation and revolutionary hip-hop culture."
Mr. Jones comes to Def Jam from Atlantic Records, where he served as Vice President, A&R. Prior to that, Mr. Jones spent several years at Arista Records, where he signed Lupe Fiasco and worked with Usher on his acclaimed album, Confessions. Before joining Arista, Mr. Jones had A&R stints at RCA, Columbia and Dreamworks. He began his career in music as an intern for Motown Records.