DJ B Selecta
International DJ | Host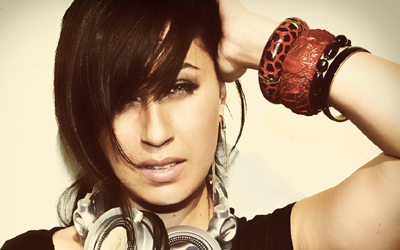 Project Details
Rock Star Entertainment
International DJ | Host
Available for DJ Lessons
Book Video Consultation!
Project Description
DJ bselecta is a Multi Genre DJ specializing in R&B, Hip Hop, Reggae, Funk and Soul. As a music lover, bselecta's knowledge of genres and extensive library allows the spectrum of music to be heard with seamless transitions and expert blending.
She discovered Dancehall and Reggae music in the underground club scene of Edmonton, AB Canada. Her music career started working in marketing for the largest music retailer in Canada, HMV. Pursuing her passion, she began working in radio, and eventually landed a position for one of Canadas largest record labels – BMG Music.
After relocating to Los Angeles DJ B Selecta soon began her mentorship with celebrity DJ: The World Famous N.I.C. and continued on to perform in various Los Angeles Nightclubs including Cafe Entourage, Shark's Club and On The Rox. In 2012 bselecta joined the Saturday Night MixDown Crew on LA based radio station 102.3 KJLH FM, owned by R&B legend Stevie Wonder.
Bselecta has worked with company's such as REVOLT, SOCIAL Lifestyle Magazine, Nfinity, Chrysler, Pedal Spin Studios and Zola Superfruits on various marketing and awareness initiaves; festivals including LA's Taste of Soul and private events throughout Southern California.
When she is not spinning on her turntables you can catch her instructing at one of LA's popular cycling studio – PEDAL.