DJ D-Wrek
International DJ | Host | Brand Ambassador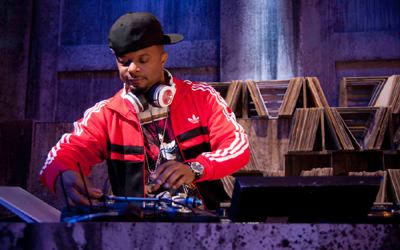 Project Details
Rock Star Entertainment
International DJ | Host | Brand Ambassador
@DJD-Wrek
Project Description
Deric Battiste (DJ D-Wrek) is a an actor, record producer, television personality, and disk jockey who is best known for being the co-host and the DJ of every season of Wild 'N Out on MTV and MTV2.
D-Wrek is from Northern California, he has appeared in numerous commercials, music videos, Jingle Ball '04, and is Nick Cannon's official DJ and and also the co-host/house DJ for his improv comedy show, Wild 'N Out on MTV and MTV2, he also was for the Scream Tour 3.
He's also appeared on shows such as Cheap Date, Malcolm and Eddie, Danny Phantom, and Greek. He was also the tour DJ for boy band, Big Time Rush. D-Wrek was also the main DJ for Cannon's comedy special, Mr. Showbiz and the Wild 'N Out Tour. D-Wrek also appeared in Nick Cannon's directorial debut film School Dance.