DJ John Cha
International DJ | Cinematographer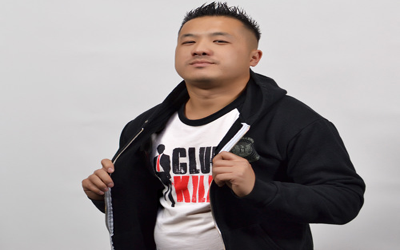 Project Details
Rock Star Entertainment
International DJ | Cinematographer
Available for DJ Lessons
Book Video Consultation!
Project Description
"Music is life, and I am living" are the words that best describe John Cha's passion and love for music. He's opened for the likes of Ciara, Naughty By Nature, and Kelly Clarkson; worked at some of the hottest clubs in Vegas; headlined at venues in Mexico and Canada; and seen his DJing star rise with the speed and brilliance of a Roman candle.
A pioneer in video mixing, DJ John Cha is a resident of fabulous Las Vegas, Nevada. He VJs on a regular basis at such hip Vegas spots as Eye Candy at Mandalay Bay and V-Bar Ultra Lounge inside of the Venetian. He is also quite well known in the Pacific Northwest, VJing up venues like Couture and Dirty in Portland, Oregon and Last Supper Club and Dirty in Portland, Oregon and Last Supper Club and Trinity in Seattle, Washington on an unbelievably consistent basis.
John describes his style as high energy, fun, creative, technical and interesting. In addition to his substantial VJ expertise, he makes sure to spend time sharpening his VJ skills as well. He is a head video editor for websites such as Clubkillers.com and Videotoolz.com, where his video remixes are downloaded by thousands of DJs from all over the world.