DJ Julio G
International DJ | Host | Brand Ambassador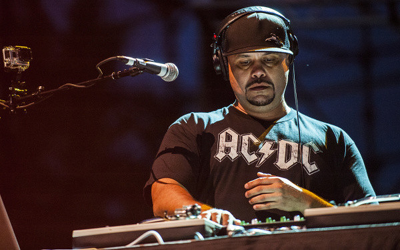 Project Details
Rock Star Entertainment
International DJ | Host | Brand Ambassador
Available for DJ Lessons
Book Live Video Consultation!
Project Description
Julio G is an influential West Coast hip hop DJ who was born and then raised in Lynwood, CA, and is credited for being responsible for the rise of gangsta rap as part of the KDAY radio station on-air talent in Los Angeles, CA.
Following KDAY, he was a DJ at 92.3 The Beat (which later moved to 100.3 before going defunct). Julio G has worked with the likes of Snoop Dogg, Cypress Hill, Xzibit, and Soopafly several times (Julio G's theme and Julio G 2001 theme).
Their latest track "Get rich or die tryin'" with Snoop Dogg debuted on DubCNN in December 2005. He also appeared in the videogame Grand Theft Auto: San Andreas as a DJ on the in-game radio station: Radio Los Santos, as well as lending his talents to the 2006 motion picture Waist Deep.
He is also on Snoop Dogg's 2006 album, Tha Blue Carpet Treatment and on B-Real's 2009 album, Smoke N Mirrors. Now continuing to bring his radio efforts to a new medium on the internet on Stickam with Westside Radio with Julio G and Tony G (his brother) on the B-real Stickam channel Breal Tv featuring special guest hip hop stars for "unedited/uncut live" radio.