DJ Nasty Nes
International DJ | Host | Brand Ambassador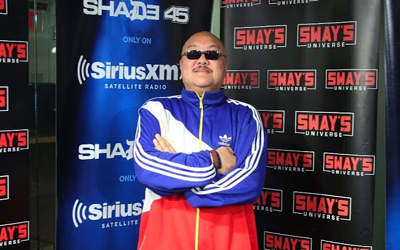 Project Details
Rock Star Entertainment
International DJ | Host | Brand Ambassador
@DJNastyNes
Project Description
In 1970, "Nasty-Nes" Rodriguez relocated to the United States where his dreams began to become a reality. "While my sister was attending New York University, I'd spend my summer vacations in the Big Apple in the late 70's peeping out radio stations like WKTU& Mr. Magic's 'Rap Attack' show on WBLS," says Nes.
"Seeing Grandmaster Flash perform live on the wheels in New York gave me the incentive to be a radio deejay and a mix deejay!"
By 1980, Nes debuted the West Coast's first ever all rap radio show "Freshtracks" on Seattle's 1250 KFOX.
The October 1996 issue of Source Magazine's 'In The Hood' section quotes, "Nes, the staple of rap radio in Seattle, would be the West Coast equivalent to NY's DJ Red Alert!"
In 1985, NastyMix Records was born as an independent record label. Sir Mix-A-Lot became the first artist on their roster, giving NastyMix two gold & platinum albums. Nes was also featured on the classic single, "Radio" by the late & legendary Eazy-E!
By 1988, Nes took his rap radio show 'Rap Attack' to KCMUand his 'Hotmix' show to KUBE 93.
In September 1997, Nes finally turned off his mic after 17 years on the Seattle airwaves to relocate to Southern California. He became the Rap Editor for HITS Magazine, a weekly national trade publication. Five years later, Nes left HITS and establishedRapAttackLives.com, his own online National College Rap Radio Promotions business.
On a personal note, at 13, Nes was one of the youngest students to study at the original Bruce Lee "Jun Fan Gung-Fu Institute" school in Seattle under the guidance of Taky Kimura. Martial arts continues to be a big part of his life.
Acting has been another part of Nes' dreams.
Catch him in 'House Party 4' (New Line Cinema) and in 'Kung Pow! Enter The Fist' (20th Century Fox).