DJ Premier
International DJ | Music Producer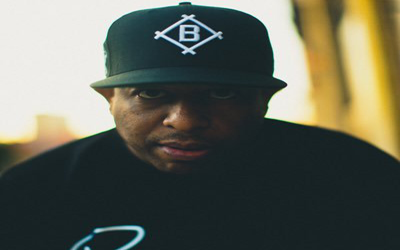 Project Details
Rock Star Entertainment
International DJ | Music Producer
@DJPremier
Project Description
Christopher Edward Martin known professionally as DJ Premier (also known as Preem, Premo, or Primo), is an American record producer and DJ, and was half of the hip hop duo Gang Starr—alongside the emcee Guru—and forms half of the hip hop duo PRhyme, together with Royce da 5'9″. He is often considered one of the greatest hip hop producers of all time.
Premier is known for producing all of Gang Starr's songs as well as many of those composed by the Gang Starr Foundation, AZ, Big L, Big Daddy Kane, Bun B, Canibus, Common, D'Angelo, D.I.T.C., Dr. Dre, Game, Joey Bada$$, KRS-One, Lord Finesse, Ludacris, M.O.P., Mos Def, Nas, Papoose, Rakim, Royce da 5'9″, Snoop Dogg, The LOX, The Notorious B.I.G., Vinnie Paz, Ill Bill, Jay-Z, Kanye West, Immortal Technique, Xzibit, nu metal band Limp Bizkit and Busta Rhymes.
Premier collaborated with MC Jeru the Damaja on the album The Sun Rises in the East, released in 1994, as well as the 1996 follow-up, Wrath of the Math. Premier produced and supervised Livin' Proof by Group Home, also from the Gang Starr Foundation; although overlooked at the time of its 1995 release, the album eventually received acclaim.