DJ Reflex
Radio DJ | Host | Music Producer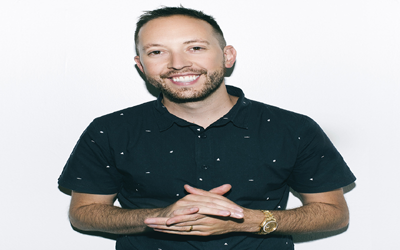 Project Details
Rock Star Entertainment
Radio DJ | Host | Music Producer
@djreflex
Project Description
DJ Reflex is one of the most influential entertainers in the Los Angeles music scene. As a tastemaker DJ, Producer, and Entrepreneur, he is credited for breaking acts such as Kanye West, Lady Gaga, John Legend, and Mike Posner amongst others. Reflex has made a name for himself not only as an accomplished celebrity DJ, but as a businessman with an undeniable ear for talent.
When he is not DJing exclusive engagements and rocking various residencies, behind the scenes Reflex is remixing and producing music for artists such as Enrique Iglesias, DEV, Foster The People, & J. Cole amongst other industry heavyweights.
Reflex attributes the start of his career at Los Angeles radio station Power 106, earning himself a reputation for shaping the commercial airwaves with his gift of music discovery. For over a decade, Reflex's featured mixes and radio shows cater to an audience of millions each week.
Most recently, Reflex opened for Rihanna's historic 777 tour which consisted of 7 shows in 7 days in 7 different countries.