DJ Spinderella
International DJ | Host | Brand Ambassador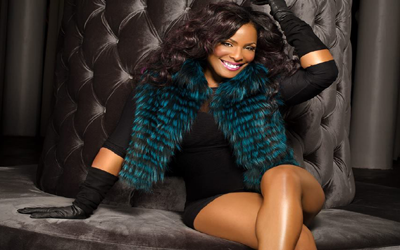 Project Details
Rock Star Entertainment
International DJ | Host | Brand Ambassador
Available for DJ Lessons
Book Video Consultation!
Project Description
Deidra Muriel Roper, known as DJ Spinderella or simply Spinderella, is a DJ, rapper, producer and actress. Roper is best known as a member of the hip-hop group Salt-n-Pepa. Roper's stage name is a reference to the fairy tale character Cinderella. Roper occasionally appeared in The Salt-n-Pepa Show, a reality TV series focusing on reforming the group which aired on the VH1 network in 2008.
In 1992, Spinderella appeared in the film Stay Tuned. That same year, she also had her first and only child, a daughter named Christy, with NBA basketball player Kenny Anderson.
In 1996, she appeared in the film Kazaam which starred Shaquille O'Neal. She opened her own beauty salon on October 21, 1997, the same year that the group released their final album Brand New. After this album, she was to have released a solo album but this never materialized as Salt-N-Pepa's record label, Red Ant, ceased operations. Her daughter Christy later appeared in an episode of My Super Sweet 16, throwing herself a party which included skaters and dancers. In 2010, Spinderella relocated to Dallas, Texas.