DJ Syke
International DJ | Host | Brand Ambassador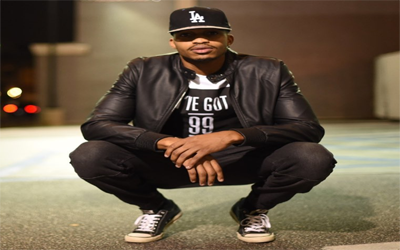 Project Details
Rock Star Entertainment
International DJ | Host | Brand Ambassador
@DJSyke
Project Description
A DJ, PRODUCER, INFLUENCER AND ENTREPRENEUR THAT WAS BORN IN OHIO, TOOK HIS TALENTS TO LOS ANGELES AND IS LIVING OUT HIS DREAMS. KNOWN FOR HIS UNIQUE BLENDING AND SCRATCHING ABILITIES, ALONG WITH BEING ABLE TO MC, HE WILL MOVE ANY CROWD THAT IS IN FRONT OF HIM. SYKE IS ONE OF THE BIGGEST DJS IN LOS ANGELES, CA AND HAS DJED FOR SOME OF THE BIGGEST ACTS IN THE GAME RIGHT NOW INCLUDING YO GOTTI, YOUNG THUG, FUTURE, YOUNG DOLPH, JEREMIH, JACQUES, RAE SREMMURD, DJ MUSTARD, TY DOLLA SIGN, YG, O.T. GENASIS, TYGA AND MORE.
TODAY, SYKE HOLDS RESEDENCIES AT THE BIGGEST CLUBS IN HOLLYWOOD INCLUDING PLAYHOUSE HOLLYWOOD, LURE, OHM NIGHTCLUB, MANOR ON VINE AND XEN LOUNGE. EXPANDING HIS REACH, SYKE RECENTLY SECURED A RESEDENCY IN LAS VEGAS AT A GENTELMEN'S CLUB CALLED THE LIBRARY.
WHILE HOLDING MULTIPLE RESIDENCIES SYKE IS ALSO THE C.E.O. OF HIS OWN ENTERTAINMENT COMPANY, NEW ELITE ENTERTAINMENT; A PROMOTION, PRODUCTION AND LIFESTYLE BRAND, BASED OUT OF L.A. NEW ELITE ENTERTAINMENT PROGRAMS ALOT OF THIER OWN NIGHTS, CURATED WITH THE VISION OF SYKE. WITH HIS INSPIRATION COMING FROM PIONEERS LIKE DR. DRE, DIDDY AND JAY-Z, SYKE IS LOOKING AHEAD AND IS ON THE RIGHT PATH TO BE ONE OF THE MOST INFLUENTIAL NAMES IN ENTERTAINMENT.