Holly Haith
Actress - Model - Brand Ambassador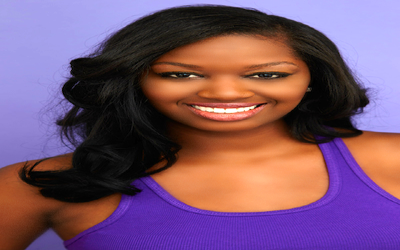 Project Details
Rock Star Entertainment
Actress - Model - Brand Ambassador
Available for Acting Lessons
Book Live Video Consultation!
Project Description
Holly Haith upholds the true image of an authentic Southern Belle. Born in Memphis Tennessee, Holly noticed her love for acting at a young age. Raised in a single parent household, Holly always had a wild imagination and creative mind. While in middle school, Holly convinced her mom to let her audition to join the drama department at Overton High School (a prestigious Performing Arts High School) in Memphis TN. After being accepted with flying colors, Holly began her four year study of Acting. She performed in over 25 plays around the city all while winning first place in many District as well as State Acting Competitions in Tennessee. At this moment, Holly was sure that she wanted to act for the rest of her life. After graduating high school, Holly Haith moved to Atlanta in 2006 to attain her Bachelor of Arts Degree from Spelman College and shortly after began building her brand as an entertainment guru and publicist.
While in Atlanta, Holly got her jumpstart in entertainment by working alongside Super Mogul Manager Manny Halley (Management for Keyshia Cole, Lyfe Jennings, Nicki Minaj, etc) as an intern for 2 years.
While at IEG, She began building lasting relationships within the entertainment industry. In 2012, Holly started her own Entertainment PR Company and became the CEO of Southern Belle Publicity. As she transitioned into Publicity, Holly regularly secured press placements for numerous prestigious record labels, artists, producers and media outlets in the southeast region. Alongside her work as Publicist, Holly began working as Journalist and Correspondent for Fansite TV, which began to feed her passion for acting yet again. While working with Fansite TV, Holly secured and interviewed numerous well-known artists and television personalities such as: Ludacris, R.L. of Next, Sean Garrett, Verse Simmonds, Travis Porter, Dondria, Ken Ford, K. Michelle, Bei Maejor, Super Producer SK, Mullage, Ray Lavender, DJ Scream, The OMG Girlz, Darnell Robinson, Hamilton Park, Elite Noel, Trevante, Lil Chuckee, Super Producer Sak Pase, Super Producer Luney Tunez, Bryan J, Lil Niqo, Mishon, DJ Trauma, Nate Walka, Issa, F.L.Y, TK-n-Cash, Super Producer Mr. Hanky, Funky Dineva, Super Producer Sonny Digital, Rasheeda, Mimi Faust and Erica Dixon of Love & Hip Hop.
In 2013, Holly Haith began to revisit her passion for acting and decided to move to Los Angeles, CA to pursue her dream of being an Actress. She recently just wrapped production for her new sitcom web-series "Boujetto" in which she wrote, produced, directed and starred in. She is also in post-production for 2 short films and has since began building her resume as a Television and Film Actress.
** Some of her favorite past-times are horseback riding, dancing, traveling, creating music, watching classic movies and discovering new exotic restaurants.