Jivanta Roberts
Actress | Choreographer | Model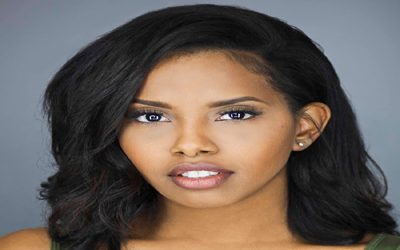 Project Details
Rock Star Entertainment
Actress | Choreographer | Model
Available for Dance Lessons
Book Video Consultation!
Project Description
Jivanta Roberts is an actress and choreographer born in Brooklyn, NY. From West Indian decent, Jivanta has always been heavily influenced by her culture and has been passionate about dancing and the arts. She then moved to Florida where she started her dance career at Nu-Look performing Arts Theatre and trained in jazz, ballet, contemporary and hip hop. She has a degree in Fashion Merchandising and Marketing and studied at Johnson & Wales University in Miami Beach. After graduation, Jivanta trained at Broadway Dance Center for dance and TVI Actors studio for acting, later pursuing stand up comedy.
Since then Jivanta has lived in Los Angeles and has been featured in a variety of TV shows dancing and acting including, So You Think You Can Dance, Americas Got Talent, David Letterman, The Voice, Jimmy Kimmel, MTV Video Music Awards, American Music Awards and many more. Jivanta now has her own production company currently developing, producing, directing projects. She currently plays Allison on TruTv's hit show, You Can Do Better and has toured, choreographed and worked with some of today's biggest stars. You can see Jivanta along with her choreography on a LifeTime TV's new show Vivica's Black Magic.