John Houlihan
Music Executive | Music Supervisor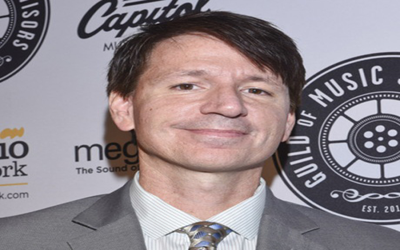 Project Details
Rock Star Entertainment
Music Executive | Music Supervisor
@JohnHoulihan
Project Description
John Houlihan was raised in Westfield, New Jersey he later attended the University of Hartford in West Hartford, Connecticut where he booked bands for school festivals and was a college radio DJ. After graduating college, he started an artist management company and independent record label in New Jersey.
In 1992 he relocated to Los Angeles, California to pursue a career in film music. John is now a veteran Music Supervisor and Music Producer who has helped shape more than 50 feature films, and dozens of popular soundtrack albums. His work has generated worldwide hit songs and music videos by Madonna, Lenny Kravitz, Pink, and Destiny's Child.
Highlights include his Music Supervision of all three Austin Powers films, both of the Charlie's Angels films, and Training Day which earned a Best Actor Academy Award for Denzel Washington. John has built a diverse set of credits including 13 Going on 30, Assault On Precinct 13, Get Rich Or Die Tryin', Mortal Kombat 1 and 2, The Lake House, Charlotte's Web, Nacho Libre, Sandra Bullock's "All About Steve" and the 2009 re-make of the movie musical Fame.
John re-teamed with Training Day Director Antoine Fuqua for the street life thriller, Brooklyn's Finest, which was released March 2010. The romantic comedy Letters To Juliet will be released in May 2010 and features a song written for the film and performed by platinum artist Colbie Caillat.
He has also worked in network television, advertising, documentary films and supervised the music of high profile media projects for the 2008 and 2012 presidential campaigns of Barack Obama. John co-founded and is serving as Vice President of the Guild Of Music Supervisors.