Jorden Smooth
Recording Artist | Host | Brand Expert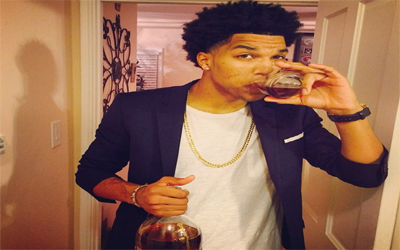 Project Details
Rock Star Entertainment
Recording Artist | Host | Brand Expert
Available for Lessons
Book Video Consultation!
Project Description
Premier Recording Artist Rapper/Singer and Event Promoter Jorden Smooth, son of Veteran Music Executive and Legendary DJ/Producer Bobcat is one of the leaders of the new school using his various inherited skills doing Marketing, Event Planning, Party Promoting and Nightlife Coordinating.
Everyone knows Jorden's name and you haven't really gotten your dance vibe on if he didn't provide the Entertainment backdrop. That's because Entertainment is his passion, it is what drives him and motivates his commitment to his art.
When not entertaining crowds and promoting events locally and internationally, Jorden's talent, energy, and love for music continues to elevate his exposure. You can find him in the studio working on his first album to be released on Rock Star Entertainment, and preparing to debut his first single, "Top Down" on Core DJ's International Syndicated Radio Show. Expect him to not disappoint.