Lana Fuchs
Fashion Stylist | Brand Expert | Influencer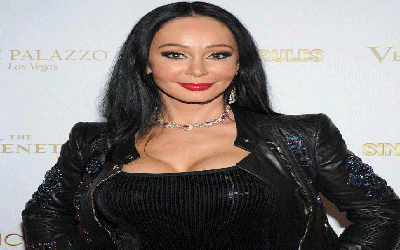 Project Details
Rock Star Entertainment
Fashion Stylist | Brand Expert | Influencer
@LanaFuchs
Project Description
As the CEO of Fuchs Global, Lana Fuchs is dedicated to providing her clients with systems, technology and applications that offer quantifiable results with practical strategic solutions for motivating employees and capitalizing on their talents, in order to maximize profits. In today's fast-paced and ever changing business marketplace, a company's growth and optimal success is dependent on its ability to continually refine its infrastructure and to properly manage the talent of its employees and strategic partners. Fuchs Global creates solutions and provides services to assist in optimizing human performance, talents, productivity and potential, thereby achieving extraordinary results.
Lana Fuchs attained the highest level of certification from The Y.O.U. Institute as a Trainer and a ULT Specialist, a curriculum approved by California State Board of Behavioral Sciences and the International Coach Federation. The ULT® is an evolutionary Human Assessment instrument that enables professionals to identify personal potential, tolerance, perceptivity, motivations, behavioral strength and weaknesses. Prior to completing her specialized training; she earned a B.A. from Chapman University. After completing her education, she established a successful career in corporate America, and then went on to create several successful companies in the field of fashion, management and health.
After having traveled the world and studying with some of the most prominent shamans and medicine men, Lana realized that seeing human beings as they are rather than how they would like to be seen is the key to any individual and business success, because regardless of what business we are in, we are first and foremost in the people business. In 2013, Lana became the author of The Blueprint: Success is a State of Mind. The Blueprint is not just a book, but a step by step revolutionary way to achieving your full potential and your desired results.
Lana is an entrepreneur, TV personality, author and business advisor who specializes in helping businesses maximize their profits by utilizing the talents of their employees and strategic partners in the most effective and efficient manner, while positively impacting the world around them. Combining the leading advanced cutting edge human assessment technology along with her entrepreneurial skills and business experience, Lana gets results quickly and consistently.
Lana is also passionate about giving back to the community and has provided support to a variety of individuals and organizations. To learn more about Lana visit www.lanafuchs.com