Lauren London
Actress | Model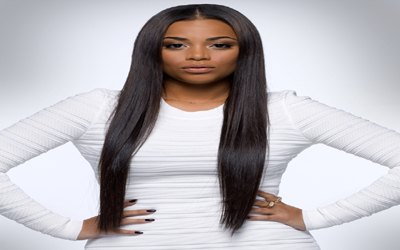 Project Details
Rock Star Entertainment
Actress | Model | Television Personality
@laurenlondon
Project Description
Lauren Nicole London is an American film actress, model, television personality and occasional television actress. Beginning her career in music videos and later transitioning into film and television acting, London earned recognition for her performance as Erin "New New" Garrett in the 2006 coming-of-age film ATL, as well as the television shows 90210 and Entourage, and as Kiera Whitaker on the BET comedy-drama, The Game.
London has made appearances in numerous music videos for artists such as Tyrese, Ludacris, Pharrell, and Snoop Dogg. Her breakout year came in 2006, where she made her television debut in the "Everybody Hates Funerals" episode of the sitcom Everybody Hates Chris. That same year, London landed her first film role as well, playing hip-hop artist T.I.'s romantic lead in the film ATL. For her work, London was nominated for Best Supporting Actress at the year's Black Movie Awards. In 2007, London landed a role on the HBO comedy series Entourage, playing the character Turtle's (Jerry Ferrara) love interest.
Later, based on her performance in ATL, London was given her role in 2007's This Christmas without having to audition. London, along with pop/R&B singers Cassie and Asia Nitollano, became one of the spokesmodels for the Sean John woman's collection in 2007.
In 2008, London landed the role of the character Christina in the first season of the show 90210, originally thought to be a possible romantic interest of Tristan Wilds' character Dixon Wilson. London's next film role was the character Ivy in the 2009 release Next Day Air.  That same year, she played the character Cammy Alcott in the Chris Columbus film I Love You, Beth Cooper. London has appeared on the covers of magazines such as King and Jewel as well.
She appeared in Tyler Perry's Madea's Big Happy Family, which was released on April 22, 2011. She also made a cameo appearance in the premiere of VH1's Single Ladies. London joined the cast of the hit BET show The Game as a series regular from the sixth season until the series finale. She played a character named Kiera, "a former child star who starred in a Cosby Show-esque sitcom." London co-starred, alongside Paula Patton, Jill Scott, and Derek Luke, in Baggage Claim (2013), the film adaptation of playwright and director David E. Talbert's 2005 novel.