Meeghan Henry
Recording Artist | Actress | Model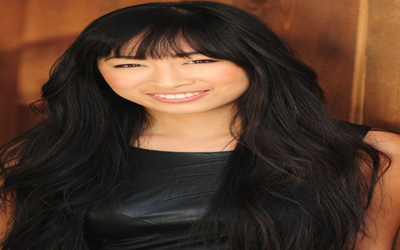 Project Details
Rock Star Entertainment
Recording Artist | Actress | Model
Available for Acting Lessons
Book Live Video Consultation!
Project Description
Meeghan Henry was born in Jakarta, Indonesia on January 7th, 1995. She emigrated to the US with her mom at the age of four to San Dimas, CA, a little town in the San Gabriel Valley. Ever since she was a child, Meeghan loved to sing, so her mom put her into the Vocal Power Academy to advance her vocals, and it pushed her to become the voice of her elementary school, singing the national anthem at all her school games. After elementary school, she became a voice major at one of the best performing arts middle schools in LA, Millikan Middle School. Her talent shined through again and she was chosen to sing for the mayor of LA, Antonio Villaraigosa.
Not only was Meeghan talented, but she was also a straight-A student, and accelerated in school. She was accepted to the renowned LA County High School for the Arts as a vocal major a year earlier than her peers. Her time in high school proved to everyone that she was just a good a leader as she was a singer, being elected class president during her sophomore year. By the age of 14, she was composing and recording her original songs with producer Ronnie King, who has worked with such sensations as Mariah Carey and Snoop Dogg. Already, the young starlet has been nominated for five awards and won Favorite Newcomer 2010 by the Independent Music Network. By 16, Meeghan had already graduated high school and was accepted into a private university on a scholarship.
Meeghan was crowned Miss Teen Asia USA in 2011 after representing her home country of Indonesia in the cultural pageant. With this title, she became an ambassador of goodwill and culture, allowing her to promote her platform of living above the influence and to further promote the cultures and traditions of the Asian countries in the United States. Meeghan journeyed to numerous elementary and middle schools to speak out about her platform, which entailed anti-drinking, anti-drugs, anti-peer pressure, and anti-bullying, as well as many cultural events to host and/or perform to support the continued integration of the Eastern and Western worlds.All the while, Meeghan released two hit singles in 2012 alone. Her music video for her first single off her sophomore album, Crash A Party, received over a million hits on youtube. More recently, her music video for her second single, They Don't Know, hit half a million views in just two days and is already Meeghan's second million on youtube.
Meeghan was also part of a 12-girl supergroup called Girl Radical, created by JC Chasez from NSync and Golden Globe award winning producer and songwriter Jimmy Harry. Though Meeghan was known as "Baby Radical" for being the youngest in the group, she was a prominent leader, not only as a vocalist and dancer, but as an overall member of the team.
Meeghan continues to write new songs in her spare time and posts covers when she can on her Youtube page as she pursues her law degree at the University of Southern California Gould School of Law. Following in the footsteps of Michael Jackson, LeAnn Rimes, and Miley Cyrus, Los Angeles' own Meeghan Henry is striving to become her generation's pop music prodigy, not only wanting to be a singer, songwriter, and producer, but also to be a professional in the music industry.