Reynell "Tango" Hay
Manager | Music Executive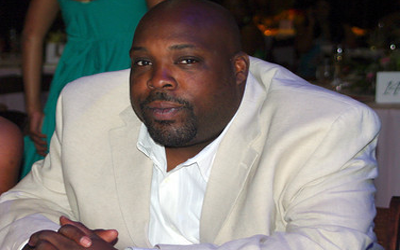 Project Details
Compound Entertainment
Manager | Music Executive
@ReynellHay
Project Description
A native of Brownsville Brooklyn, Reynell "Tango" Hay sharpened his business skills in real estate before soaring to the top of the music scene as CEO of Compound Entertainment. The driving force behind Grammy Award winning recording artist, songwriter, actor, philanthropist and entrepreneur Ne-Yo, is Compound Entertainment.  Tango became passionate about sustaining timeless music. As A&R and Co-Producer, Tango supported 3 platinum albums and 10 million records worldwide.
This success was merely the steppingstone for Tango to expand his talents from management to becoming the Executive Producer of MTV's film "Save the Last Dance 2" soundtrack.  Continuously in motion, Tango diligently manages Compound Entertainment's diverse talent roster.  Brand partners facilitated brand-extension undertakings, such as, Adrienne Bailon becoming Co-Host on FOX TV's daytime talk show "The Real" and developing equity stake with partner Malibu to create Malibu Red.
Although he is well known for his stern work ethic, Tango also contributes abundant generosity as Co-Founder of The Compound Foundation.  The Compound Foundation is a national organization dedicated to enhancing the well-being of youth growing up in foster care and group homes. He participates in the coordination of charitable events such as, CEO Academy and The Compound Foundation Giving Tour.  Tango plays a great role in grooming young entrepreneur spirits and contributing holiday cheer to children across the country.
"I'm dedicated to our growing business and believe that our Compound team is the best at what we do. In all my endeavors, I have yet to find a group of professionals more devoted than that of Compound." Tango proves himself to be a man of success that never forgot his humble beginnings.  He loves what he does and being apart of a winning team.