Richard McGregor
Director | Producer | Actor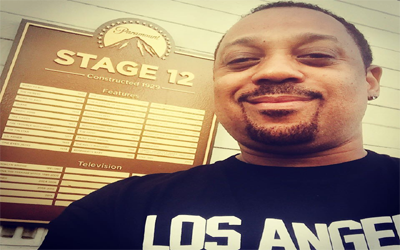 Project Details
Rock Star Entertainment
Director | Producer | Actor
Available for Acting Lessons
Book Live Video Consultation!
Project Description
Richard McGregor is currently working as a Director and Producer in the Video Department at Rock Star Entertainment and is a leader in her field, filming individuals in the entertainment business and giving them a unique Look, Style and Image. Richard's passion gives him a unique advantage as he continues to come up with innovative new ways and styles to shoot and wow his clients.
Richard McGregor is known for his work with Robert Townsend and Nick Cannon.
A cinematographer or director of photography (sometimes shortened to DP or DOP) is the chief over the camera and light crews working on a film, television production or other live action piece and is responsible for making artistic and technical decisions related to the image. The study and practice of this field is referred to as cinematography.
The cinematographer selects the camera, film stock, lens, filters, etc., to realize the scene in accordance with the intentions of the director. Relations between the cinematographer and director vary; in some instances the director will allow the cinematographer complete independence; in others, the director allows little to none, even going so far as to specify exact camera placement and lens selection. Such a level of involvement is not common once the director and cinematographer have become comfortable with each other; the director will typically convey to the cinematographer what is wanted from a scene visually, and allow the cinematographer latitude in achieving that effect.
When Richard is not filming, you can catch him spinning uptempo jams at the gym and doing Hip Hop Kareoke in his spare time.