Stacy Branden
Image Consultant | Fashion Stylist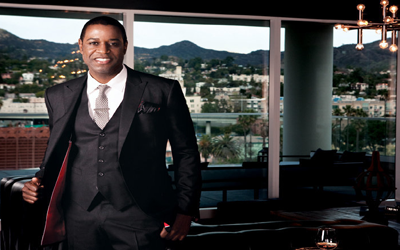 Project Details
Rock Star Entertainment
Image Consultant | Fashion Stylist
Available for Lessons
Book Live Video Consultation!
Project Description
It's easy to become captivated by Mr. Branden, once he begins to reveal his many layers, each one being more fascinating than the last.  Mr. Branden is not only an author, the CEO/Designer for Ned Narb Clothing (Debuting Spring 2010); he is also a former Pop Star,  part of the 90's Atlantic Records group "The Real Seduction," who recreated himself into what Wil-I-Am nicknamed him as Hollywood's "Suit Man!"
Much of Mr. Branden's expertise in style comes first hand from singing live on stage and on television with The Real Seduction in over 25 national television campaigns such as Levi's 501 Jeans, Dr. Pepper and the Arsenio Hall Show (just to name a few).   The Real Seduction helped pave the way for celebrity endorsed commercials which we are now so accustomed to.
For all of Mr. Branden's accomplishments and fame, he has all the confidence expected, minus the stereotypical cockiness.  He is a Class Act who has morphed his many diverse talents, to become a mastermind and connoisseur for improving the wardrobe of international notables.
I was fortunate enough to have the opportunity to sit down with Mr. Branden and ask him a few questions on his career and what brought him to the place he is now.  HHR has an exclusive interview with Hollywood's top Image Consultant as he fills us in on his journey.